Introduction to the Top 100 Asian Stars in UK Tech 2015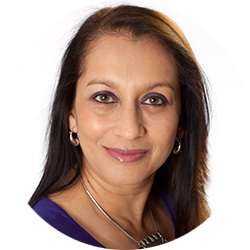 Digital industries are among the fastest growing in Britain, accounting for 1.46 million jobs last year with demand for skilled individuals growing at a rate of 28% year on year according to statistics in the Tech Nation 2015 report published earlier this year. But the success of industry in the UK has been marred by its lack of female and ethnic diversity at all levels.
So to challenge the notion of of the "white, young, male" stereotype, Diversity UK set itself a challenge to research the individuals working within the industry to see what it would find. Having spent the last 14 years publishing for the South Asian diaspora, my job was to start with a community I knew well. Imagine my surprise to quickly find over two hundred South Asian leading lights working in every corner of the British tech scene: from angel investing and startups, to fintech, cleantech, edtech, medtech and social enterprises.
Wayra's new StartUpDNA research has shown that the start-up system, in particular, is five times more likely to have individuals from ethnically diverse communities in C-Suite positions than FTSE 100 businesses. Furthermore, Wayra's research showed that 18.7% of people working in startups are from an ethnic minority background, the majority of them Asian. This affirms reports that Asians are more entrepreneurial than the average UK population and is a mirror image of what is now happening in Silicon Valley, as Asians steadily establish their global digital empires.
Those from the "old tech" corporate world of proprietary software solutions are embracing the "new tech" world of cloud-based SaaS services, cybersecurity, mobile applications and collaborative working. And it is not for themselves alone, many Asians mentor startups and social entrepreneurs; others contribute to online learning, creative collaboration, knowledge transfer and skills sharing or run hubs and entrepreneurial bootcamps.
Like all startup adventures, this list was joint collaboration with a stellar line-up of judges – Rob Chapman, Patrick Imbach, Shivvy Jervis, Neeta Patel, Sarah Turner and our Chair, Dilip Joshi MBE – to whom I owe a huge thank you.
My thanks also to the KPMG High Technology Growth Group team for sharing their knowledge of the latest developments on the UK Tech scene and for sponsoring the launch of this list , the 'Top 100 Asian Stars in UK Tech 2015'. Enjoy!
Regards
Lopa Patel MBE
Founder & CEO – Diversity UK (Curator)