Introduction to the Top 100 Asian Stars in UK Tech 2016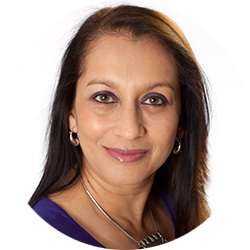 This year's list of the Top 100 Asian Stars in UK Tech is a celebration of the innovators. I am delighted that 53% of the people featured are new to the list and at 26%, Asian women are still well represented across the digital and technology sectors we reviewed.  This year we broaded the geographic reach to include those who have a heritage from East Asia or South East Asia, in addition to those from South Asian countries, and this created a some new challenges of their own. But Britain really does love its entrepreneurs; 52% of those featured were entrepreneurs; 21% are investors (incorporating angel investors, accelerators, incubators and venture capitalists); 17% were in business-to-business (B2B) services, digital influencers or social entrepreneurs and the education technology (EdTech) sector stormed in at 10% of nominees.
Equally heartening was the fact that:
– 3 of the Top 5 Investors are new to the list
– 3 of the Top 5 in EdTech (including social entrepreneurs) are new to the list
– 4 of the Top 5 in the B2B (including technologists) are new to the list
– 4 of the Top 5 in StartUps are new to the list
– 3 of the Top 5 Women are new to the list
In the StartUp category, it was pleasing to see companies with "billion dollar" valuations make an appearance as the issue of scaling businesses in the UK & Europe has been at the forefront for industry debate. EdTech is showing healthy growth with many new businesses in this sector now fundraising and investing for global expansion.
Both sectors are also showing considerable innovation in the application of technology – Artificial Intelligence, Augmented Reality, Virtual Reality, Hyperlocal Tracking, Data Manipulation Techniques, Personalised Video Search, Talent Matching and Interactive Apps – have now all come out of the lab into the real world offering viable, sustainable, resilient and popular products and services for the consumer. The 'cloud' is also now underpinning much of the tech sector and SaaS is commonplace, allowing for rapid development of new business models in fintech, edtech, ecommerce, mcommerce and b2b services.
The purpose of this list is to showcase the diversity and vibrancy of the tech sector and Asians who work within it. A job done with the help of this year's judges: Suneel Bakshi, Maggie Berry, Simon Calver, Stuart Hillston, Dilip Joshi, Patrick Imbach, Bindi Karia, Eve Li, Oliver Pawle and Gary Stewart.
My thanks to the KPMG High Technology Growth Group team for sharing their knowledge of the latest developments on the UK Tech scene and for sponsoring the launch of this list. A special thank you to Bina Mehta at KPMG for her guidance and advice throughout.
Enjoy!
Regards
Lopa Patel MBE
Founder & CEO – Diversity UK [List Curator]