Introduction to the Top 100 Asian Stars in UK Tech 2017
Celebrating disruptive technology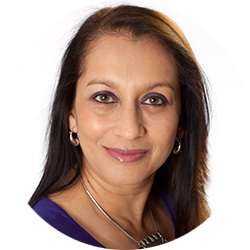 Welcome to the third edition of the Top 100 Asian Stars in UK Tech list which this year is a celebration of disruptive technology. The introduction of the new category 'FinTech' (Financial technology) has brought in individuals at the forefront of innovative models of financial delivery; from financing for small businesses and peer-to-peer lending platforms to blockchain applications and mobile cardless payment systems.
I am delighted that 45% of the people featured are new to the list and at 25%, Asian women are still well represented across the digital and technology sectors that we reviewed. The geographic reach of the list extends to those who have a heritage from East Asia or South East Asia, in addition to those from South Asian countries, and I am delighted that we are now seeing a broader geo-demographic representation on this list.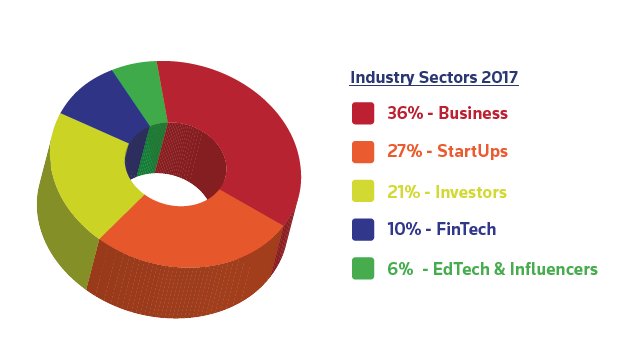 But Britain still loves its tech entrepreneurs; 27% of the list being startup founders or co-founders and 36% in the business category; 21% are investors (incorporating angel investors, accelerators, incubators and venture capitalists); and the financial technology (FinTech) sector stormed in at 10% of nominees with the 6% balance made up of digital influencers and educational technology specialists. HealthTec and CyberSecurity are sectors also showing considerable innovation in the application of technology – the Internet of Things (IoT), Artificial Intelligence, Augmented & Virtual Reality (AR/VR), 3D Visualisation, Telemedicine and Genome Sequencing – have now all come out of the lab into the real world offering viable, sustainable, resilient and popular products and services for the health and wellbeing of consumers.
The purpose of this list is to showcase the diversity and vibrancy of the tech sector and Asians who work within it. A job that could not be completed without the help of this year's judges: Rajesh Agrawal, Deputy Mayor of London (Business), Ben Brabyn, Head of Level 39, Harry Briggs, Partner at BGF Ventures, James Clark, Head of Tech and Life Sciences – Primary Markets – London Stock Exchange; Harry Davies, Senior Acceleration Manager at Wayra UK; Dilip Joshi MBE, Chair of Diversity UK, Patrick Imbach, Co-head of KPMG Tech Growth; Ameerul Miah, Partner & Chief Operating Officer – MMC Ventures; Deepali Nangia, an investor in tech/tech-enabled businesses; Aekta Patel, Head of Venture Capital Unit – UK Trade & Investment (UKTI); Neeta Patel, CEO of New Entrepreneurs Foundation; Maila Reeves, Director of Forward Ladies; Nishma Robb, Head of Marketing at Google UK; Matt Smith, Co-Founder & Director of the Centre for Entrepreneurs; Vanessa Vallely, Managing Director of WeAreTheCity and John Zai, Founder and the Chief Executive Officer of Cocoon Networks.
My thanks to the KPMG Tech Growth team for sharing their knowledge of developments on the UK Tech scene and for sponsoring the launch of this list. A special thank you to Bina Mehta at KPMG for her guidance and advice throughout.
Lopa Patel MBE
Founder & CEO – Diversity UK [List Curator]