Judges 2015
Dilip Joshi MBE
Chair – Diversity UK [Chair of the Judging Panel]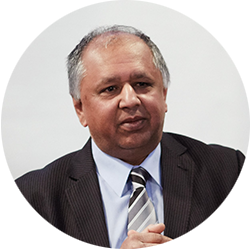 Dilip Joshi MBE is a seasoned professional with extensive senior level management experience who was awarded the MBE in June 2000 and the prestigious citation of 'Videsh Samman' for contributing to Indo– British understanding by the High Commissioner of India. He holds a Masters degree in Transport and Logistics Management. He is a Fellow of Chartered Institute of Logistics and Transport. Previously Dilip has coordinated the Hindu Council UK (HCUK) relationship with the Greater London Authority and Central Government and lead the HCUK drive in making private and public sector organisations more representative. Dilip is chair of Asian Welfare and Cultural Association, Eastleigh and a special advisor to the chair of Ethnic Minority Business Group (EMBG). He is an interim Strategic Adviser on Economic Development and International UK-India Trade relationships.
---
Rob Chapman
Director – Founders Intelligence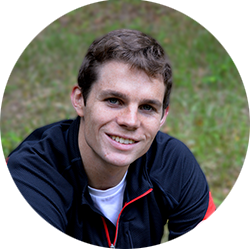 Rob Chapman runs Founders Intelligence, a consultancy which helps clients like Sky, News Corp, Diageo, Unilever and Visa to innovate by understanding and working with the digital start-up ecosystem. Its work ranges from setting digital strategies to helping clients find, partner with and invest in emerging technology companies from across the globe. Founders Intelligence was born out of Founders Forum, an exclusive membership network for the world's most successful digital entrepreneurs. Prior to joining Founders Intelligence, Rob worked for a business intelligence start-up in France and the M&A strategy team at PwC. He has a Masters in Natural Sciences from the University of Cambridge.
---
Patrick Imbach
Head of High Technology Growth Group – KPMG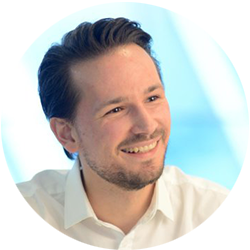 Patrick Imbach leads the High Growth Technology team at KPMG, based in Shoreditch, London and has a strong background in audit and finance advisory. The team is focused on helping early stage and high growth technology companies succeed through providing advice and assurance as well as contacts in the ecosystem for UK technology startups. The team's remit includes advising companies on: successfully scaling their business, understanding what tax incentives might be available, corporate structuring and expanding internationally, accessing equity and M&A transactions.
Patrick has a strong background in audit and finance advisory, prior to his current role, he worked for 9 years for KPMG in Germany and the UK on a variety of assurance and advisory projects across industries with a focus on Media, Telecommunications, and Technology companies. He holds an MBA from the John Molson School of Business, Montreal, Canada and a doctorate in economics from Heinrich Heine University, Düsseldorf, Germany.
---
Shivvy Jervis
Head of Digital Media – Telefonica
Shivvy Jervis runs multimedia editorial content across web, social and video for Telefonica's innovation arm. She  created and fronts a video series called Digital Futures which demystifies the digital and innovation trends impacting our day-to-day lives (mobile gaming, the Internet of Things, venture capital, big data, cyber-security, connected machines). Shivvy is also an independent producer and presenter. Prior to that she produced and reported for Reuters and CNN-IBN on business, tech and lifestyle news and features.
Following a BCom from St Joseph's, she completed a European MA in Global Media & Broadcast Journalism from the University of London before undertaking numerous roles as a freelance journalist, business writer and producer for companies such as the Times Now TV Network, CNN-IBN, BBC, Informa, Reuters and the International Business Leaders Forum. She was voted to the TechCity Top 100 of 'leaders redefining digital Britain' (2013) and featured on CNN's Leading Women (2015).
---
Lopa Patel MBE
Founder & CEO – Diversity UK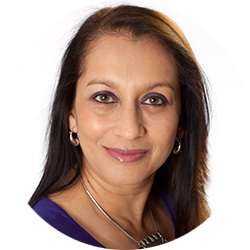 Lopa Patel is a digital entrepreneur with significant experience of creating start-ups and transforming businesses through technology. The founder of two ventures in online media and a data-driven marketing consultancy, she is also skilled in working in a challenging cultural environment as a Non-Executive Director and as a Trustee. She is the Founder & CEO of NewAsianPost.com, a news, business and entertainment website for the Asian Community and also publishes the annual Asian Power Couples list. Lopa runs the Redhotcurry.com lifestyle portal and TheRedHotShop.com ecommerce site targeted at the British Asian South diaspora.
She is also the Founder & CEO of equality and inclusion think tank Diversity UK and curates the annual Top 100 Asian Stars in UK Tech list. Lopa is an inspirational leader who has been recognised with accolades including an MBE for services to the creative industries in 2009 and the Queen's Award for Enterprise Promotion 2015. In 2016, she was chosen for the Maserati 100 list which recognises entrepreneurs who have given their time to support the next generation of entrepreneurs and new business ventures.
---
Neeta Patel
CEO – New Entrepreneurs Foundation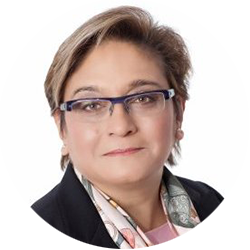 Neeta Patel is the founding CEO of the New Entrepreneurs Foundation (NEF) – a charity which aims to develop the next generation of UK entrepreneurs through a one year training programme. 120 young people have engaged in the NEF programme through five cohorts, creating over 40 ventures, 423 jobs and £2.65m of investment. Prior to joining NEF, Neeta worked in private equity matching technology entrepreneurs with investors. Neeta has held senior positions at Thomson Financial (Reuters), Legal & General PLC, Financial Times Group and at The British Council. She is an early internet pioneer having launched the first personal finance web site in Europe for L&G in 1996.
Neeta holds an MA in Chemistry from Oxford University, an MBA (Marketing) from Cass Business School, and a Sloan Fellowship in Strategy and Leadership from London Business School. She is passionate about the importance of storytelling in business and has published a book about it, "Creative Business – the making of addictive stories", FT/Prentice Hall 2002.
---
Sarah Turner
Founder – Angel Academe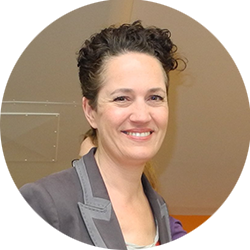 Sarah Turner is a technologist, consultant, startup advisor and angel investor who has been working in and around digital technology for the last 20 years. She set up Angel Academe to activate more women as angel investors in technology startups. Over half of the angels in the group are women and are new to investing and we invest in technology businesses with a woman on the founding team.
Sarah is also a Director at Turner Hopkins, a consultancy that help clients create their digital strategy. She is a Dealmaker for the UTKI Global Entrepreneur Programme, the GEP team consists of a network of internationally successful entrepreneurs who are able to offer their insight, networks and experience to help selected early stage technology ventures relocate to the UK and grow their businesses from here.
Sarah is also a mentor at BBCWLabs, the BBC Worldwide's digital media startup accelerator providing outstanding entrepreneurs with mentors, infrastructure and partnerships, at TechStars London and StartUpYard. She has a Bachelor's degree from the University of East Anglia and a Masters in Information Systems from the University of Brighton.