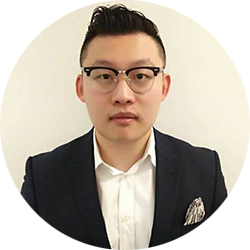 John Zai
Founder & CEO - Cocoon Networks
John Zai is the Founder and the Chief Executive Officer of Cocoon Networks,Europe's first international startup ecosystem to be backed by Chinese capital. In addition, John is also the Founder and the Chairman of the British Chinese Young Entrepreneurs Association (BCYEA), the largest Chinese start-up community in Britain. Prior to founding Cocoon Networks, John worked as an Investor Relationship Director at Hanxin Capital (now, the Cocoon Corporate).
John has been extremely active in venture capital investment and has developed an extensive network that helps to bridge the entrepreneurial communities, technology transfer and business opportunities between the UK and China through connections with many of the world's most leading accelerators and venture capital houses including Tus Holdings, IDG Capital, SoftBank, and Shenzhen Capital Group.
John holds a Bachelor of Commerce (B.Com.) degree from Shanghai University; a Bachelor of Business Administration (B.B.A.) from Birmingham University and a Master's degree from the University of Southampton.