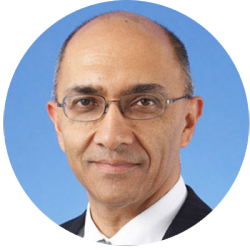 Suneel Bakhshi
Group Chief Executive Officer of LCH Clearnet
Suneel Bakhshi assumed his role as Group Chief Executive Officer of LCH.Clearnet Group in February 2014. He is also a member of the Executive Committee of London Stock Exchange Group.
Suneel has over thirty years of experience at Citigroup, in trading, banking and risk management. Most recently, he was President and CEO, Citigroup Global Markets, Japan. Suneel has worked around the world, across asset classes and geographies in delivering growth programmes and implementing change.
Suneel holds an M.B.A. from Queens University in Canada, and a Bachelors of Commerce (Honours) from the University of Delhi, India. He also attended the BPSE at IMD in Lausanne.